Once missing from Paphos, The Curry House is an Authentic Indian Restaurant that offers real, home cooked dishes from India. All dishes are cooked by authentic Indian chefs and our aim is to prepare dishes exactly how we cook them at home.
FRESH INGREDIENTS
Every plate achieves contains the freshest ingredients prepared daily and cooked to perfectly to give you that elusive, cuisine-defining balance of sweet, salty, and sour — even dessert.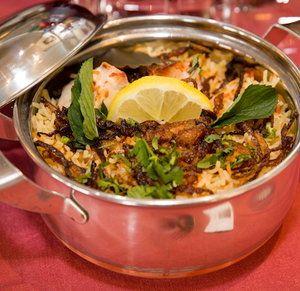 We use only the most authentic and fresh ingredients in all of our dishes.
When you order, your dish is cooked there-and-then, not pre-cooked.
ASHISH
Tandoori chef
Multi skilled chef from Northern part of India. After many years in 5 star hotels in Delhi he moved to Bangkok, Thailand to work there in a very famous Indian restaurant. His favourites and best known are specialities of Mughlai cuisine that include all kinds of kebabs.
RAJ
Owner & Chef
Born in Hyderabad, India – moved to Cyprus years ago to fulfil his biggest dream of opening an Indian restaurant to show taste of Incredible India.
KANNAN
Curry chef
New addition to Curry House family. Creative Chef from South of India. Originally from Chennai but has a lot of experience from around the globe. Absolute Master of Indian Breakfast specials.
SELVAN
Curry Chef
Born in Madurai, historic capital of Tamil Nadu state in India. His Father – also a Curry Chef – from his childhood showed him all the cooking secrets. Fusion of South Indian old school cuisine and modern recipes now at The Curry House!
The Curry House
22 Iasonos Street
(Opposite the Post Office)
8041 Paphos
Cyprus
Curry in a hurry
Archiepiskopou Makariou III Ave,
Chloraka 8221,
Cyprus